Important changes that will affect you in 2022
A number of measures came into effect on 1st January 2022 . These important changes will affect your life in France by impacting your income, taxes, health, housing and more. Read our comprehensive guide here.
List of Contents:
Important Changes to Improve your Income/ Purchasing Power:
Minimum wage re-evaluated
Re-evaluation of French pensions
Doubling of restaurant vouchers extended
Alimony or Maintenance Payments now covered by an agency to avoid non-payments
Recentralisation of the Active Solidarity Income (RSA)
Disability allowance (AAH) to be reassessed
Disability grants extended
Important Changes to Banking Services:
Interest Rate Increases for Savings Accounts
PER – Retirement Savings Fund
Legal Interest Rate for Receivables Due
Important Changes to Reduce your Taxes:
Immediate tax credit for CESU+ employers (home services)
Income tax reduction (increased ceiling) for donations to aid associations who help the most deprived
Last year for the Housing Tax (taxe d'habitation)
Rise in income tax brackets
Important Changes to Healthcare
Mon Espace Santé replaces Dossier Médical Partagé (DMP)
Free Healthcare for Low Income Earners (Complémentaire Santé Solidaire)
Free Contraceptives for Women under 25
Important Changes to Housing:
Tax Exemption: « Affordable Rent » reviewed and corrected
Rent control integrated into classified advertisements
Mortgage duration and debt ratio capped
Mandatory Valuations for Mortgage Loans
Energy renovation: mandatory audit for properties with F and G ratings
No increase in rent for properties with F & G energy ratings
3 new financial aids for property renovations
Ma Prime'Renov grant evolves to focus old properties
Extension of Eco PTZ (0% Eco Loan)
Gas heating banned in new properties
Planning Permission Formalities moves online
New environmental building regulations « RE2020 »
Leases: electronic signatures for guarantees
Syndic (Co-owners Association) changes for flat owners
Update on the status between a professional and non-professional furnished rental company
Heating: Oil burners banned from 1st July and new norms
Important changes to protect the environment:
Recovery of Specific Waste
Sorting Rules and Data Consumption
Financial Boost to Encourage Repair
New European Regulation for Organic Production
Important changes relating to Cars:
Increased penalties (malus) on new, polluting cars
Rise in tolls to recover losses during lockdowns
CritAir Rules Tightened for Paris and Lyon
New Tyre Law Fines Enforced from November 2021
Radars and more privately operated radar cars
Automated Speed Monitors on All New Cars from July
Government Aid for Purchases of Electric Cars and Hybrids Extended
Conversion Bonus Extended
Legal Guarantee of Conformity (garantie légale de conformité)
Important changes to assist the Youth:
Scholarships for Secondary and High School Students
Commitment Income for Young People
Increase of Scholarship Grants
Exceptional Apprenticeship/ Professional Contract + Study Grant Extended
Free Contraception to Women under 25 (see under Healthcare)
Various important changes:
New € 2 Coin to Mark French Presidency & 20th anniversary of the Euro
Incease in Cost of Stamps
Money Withdrawals at Tobacconists
Legal Guarantee of Conformity for Digital Products
Passport and Identity Card Renewal
Change of address in Carte Grise and Electoral Centre
Administrative Procedures to be Simplified
Inheritance documents to be transmitted electronically
Important measures to improve your income and purchasing power
Minimum wage re-evaluated
In order to combat inflation, the minimum wage (known as the Smic) rose by 0.9%. The new hourly rate is €10.57, up from €10.48. This equates to a monthly gross salary of €1,603.12 for the legal 35-hour working week (€14 more for a net salary of €1,269).
Re-evaluation of French pensions
French pensions increased by 1.1% on 1st January. In 2021, the increase was 0.4% and is related to inflation and rising consumer prices.
This increase applies to all basic pensions (including private workers, civil servants and freelancers) except those for lawyers who fall under different rules.
To learn about the minimum threshold for contributing towards your French pension, read here.
Doubling of restaurant vouchers extended
Initially brought in to support the hospitality industry at the height of the health crisis, restaurant vouchers (tickets restaurants issued to employees) are extended at the higher value of €38 (up from €19) until 28th February.
The "tickets restaurants" allow you to pay for your restaurant bill, as well as for "click and collect" services, home deliveries and restaurants located in hotels for up to € 38 (maximum amount of a voucher). Any surplus is paid in cash or by card.
€100 inflation bonus
The € 100 "inflation bonus" is paid to all residents who earn less than € 2,000 per month. This grant is given to all categories of persons be they in the private or public sectors, entrepreneurs, job seekers, pensioners, people unable to work for health reasons and students who do not receive grants but benefit from housing grants. Most people have received this bonus and the remaining should receive theirs in February.
Alimony or Maintenance Payments now covered by an agency to avoid non-payments
Alimony or maintenance payments that people owe another person (eg. after a divorce) will now be paid by an agency called Aripa which is managed by the CAF (Caisse des Allocations Familiales).
This method is to avoid unpaid debts of these payments to the beneficiary. If the parties are on good terms, they can opt out of this system.
This measure will be extended from 1st January 2023 to other Court judgements on alimony or maintenance payments and to divorces by mutual consent.
Price shield for increases in energy prices
As energy prices soar across Europe, the French Government will set up a "price shield" for household gas and electricity prices from 1st February 2022 until 31st January 2023.
Last year gas prices rose considerably. After a 12.6% growth, it rose to 7.9% last September and the increase shall remain frozen until April 2022. Only 1% of gas consumed in France is produced in this country.
The price hike for electricity would be limited to 4% after an initial forecast of three times as much.
Moreover, in December the government issued "chèques énergies" (energy cheques) of €100 to 6 million of the poorest households in France. These cheques were initially put in place during the yellow vest protests as a way to quell discontent.
The Government recently announced that a few coal plants would be temporarily reopened to produce electricity during the winter months as several nuclear power plants are under maintenance.
Recentralisation of the active solidarity income (RSA)
French departements can now recentralise the management of the RSA fund given to very low income people. This experiment has been planned for Seine-Saint-Denis departement (93), north of Paris.
Disability allowance (AAH) to be reassessed
From January, the AAH allowance for disabled people will be calculated differently for those living as a couple.
A fixed-amount of € 5,000 shall be deducted from the spouse's income (not a beneficiary of the AAH), plus € 1,000 per child. As a result, the allowance should increase to € 110 to € 120 per month on the average for some 130,000 beneficiaries.
Disability grants (PCH) extended

Disability grants (prestation de compensation du handicap (PCH), used to pay for assistance due to loss of mobility, will be simplified. The maximum duration of the five main forms of this benefit has been set at 10 years, as of 1st January. When the disability is not likely to improve, the PCH will be granted without a time limit.
Aspa: minimum old age allowance & recovery from the estate
This solidarity allowance for the elderly (about 65 years) is given to people who have either a small pension or no income.
The amount increased by 1.1% for this year (same increase as the basic pension scheme) to attain € 916.78 for a person living alone and € 1,423.31 per month for a couple.
To benefit from the ASPA, a single person (single, separated, divorced, widowed, with the exception of war widows) cannot earn more than € 11,001.44 per year and € 17,079.77 for a couple. When the total Aspa and other resources (pensions, disability allowances, alimony) exceed the authorised ceiling, the allocation is reduced by the amount of the excess.
The sums paid-in can be recovered from the beneficiaries' estates under certain conditions. In 2022, the maximum amount that can be recovered from the estate is €7,435.01 per year for a single person and €9,946.91 for a couple.
Important changes to Banking Services
Banking fees will go up in 2022 but will be lower than the inflation rate. Some operations will sharply increase.
Interest Rate Increases for Savings Accounts
The Government has decided to increase the interest rates of the following savings accounts on 1st February:
Good news for the 55 million holders of the Livret A. The Government recently announced that the rate will go up from the current 0.5% to 1% on 1st February! Economists expected it to rise to 0.8% and this hike, according to many, is due to the forthcoming Presidential elections.
Livret de développement durable (LDDS):

The rate for this savings account will also be increased to 1% (based on the Livret A) from 1st February 2022.
PEL and CEL:

Plan Epargne Logement: The interest rate remains unchanged at 1% for 2022.

Compte Epargne Logement: The rate is 2/3 of the Livret A rounded to the nearest quarter. From 1st February 2022, the interest rate will go up from 0.25% to 0.75%.
Livret d'épargne populaire (LEP) :

This savings account is for low income earners who are either exempt or pay very little income tax. In February 2021, new regulations to its interest rate came into force with a view to protect households from price increases.

The current rate of 1% will be increased to 2.2% from 1st February 2022. This equates to the base rate which is the average inflation rate for the semester. It yields the best interest rate and is tax exempt.

Currently 7 million French residents hold an LEP booklet. According to Banque de France, the number of potential beneficiaries is around 15 million.

There are 113 banks which provide these booklets to their clients, except for private and online banks. In the past many banks did not provide this service mainly due to its management. The booklet needs to be opened very year based on the client's eligibility. Verifications were done manually but will be automated from this year when banks can directly contact the tax authorities.
Life Insurance:
The Pacte law did not revolutionise the world of life insurance. It evolved progressively.
Since 1st January 2020, all multi-carrier life insurance policies are obliged to include unit-of-account (UC) support from the following three categories: a solidarity fund (most are labeled Fair, ex-Finansol), a "green" fund excluding nuclear and fossil fuels (Greenfin label) or an SRI fund (socially responsible investment).
Since 1st January 2022: The proportion of units of account [responsible, green and joint and several] is communicated to subscribers before contracting these policies. Policyholders will be informed annually of the amounts involved for these labelled funds.
PER or Plan Epargne Retraite (Retirement Savings Fund)
The PER is one of the pillars of the Pacte law. 3.8 million French residents have either opened a PER account individually or through employee savings. We shall shortly be informed of the costs for this account.
Legal interest rate for receivables due to individuals
The rates for the first half of 2022 are 3.13% for individuals and 0.76% for professionals. Updated every six months, they are used to calculate the amount of compensatory interest for late payment of debts. Examples : late payment for child support or to companies and government offices. For businesses, the rate of 0.76% is unchanged from last year and has never been so low since 2015. The legal interest rate for professionals is used, for example, in the event of late repayment following an error in the calculation of the annual percentage rate (APR) of a loan.
Important measures to reduce your Taxes
There are good and bad news in store for taxpayers in 2022.
On the positive side, individuals who hire household help will now be able to receive their tax credit each month, and those who still pay housing tax (taxe d'habitation) will get a 65% rebate.
The bad news? Property tax (taxe foncière) will increase sharply.
Immediate tax credit for CESU+ employers (home services)
The big news in the income tax domain is that there will be an immediate tax credit of 50% if you, as a CESU+ employer, hire some to undertake « home services » such as gardening, cleaning, DIY work, private tuition to your children, accompanying children, the elderly and disabled on trips, driving cars for them, meals on wheels, collecting and delivering ironed clothes, grocery delivery etc. Until 1st January, the tax credit was given a year later.
Some 4.2 million residents use the CESU system. The CESU+ system enables URSSAF, the governing employment body, to handle the whole process of your employee's remuneration.
Companies or associations who provide such services will be able to benefit from this measure from April onwards.
Income tax reduction (increased ceiling) for donations to aid associations who help the most deprived
The Government has decided to extend the 75% tax reduction for donations of less or equal to €1,000 for the year. More information here.
Last year for the Housing Tax (taxe d'habitation)
As promised by the Government, this is the last year for residents to pay this tax. Only the 20% of the wealthiest will be paying it this year (less 65% in their tax bill) as the other income thresholds have already been exempted.
The tax will continue to apply at the full rate for second homes.
More information here.
Rise in Income Tax Brackets
As every year, France's income tax bands have been raised by 1.4% (as in 2021) to take into account the impact of inflation on households. The number of bands and tax rates remain unchanged. They are:
| Up to € 10,225 | 0 % |
| --- | --- |
| From €10,225 – €26,070 | 11 % |
| From €26,070 – €74,545 | 30 % |
| From €74,545 – €160,336 | 41 % |
| Above €160,336 | 45 % |
Important changes to Healthcare
Mon Espace Santé replaces Dossier médical partagé (DMP)
The online personal medical dossier (DMP) which 10 million French use shall be replaced by « Mon Espace Santé » (My Health Space).
Social Security will suggest this new online medical website which will not only enable you to stock your medical documents (prescriptions, exam results etc.) but also to manage your appointments with doctors via a confidential messaging service.
Cheaper A&E Services
Hospitals in France are to charge a fixed-rate sum of €19.61 from 1st January (previously €25.28) for patients who go to the accident and emergency ward ("urgences") but are not admitted to hospital. Payment is to be made before leaving the hospital. These amounts shall be reimbursed by your top-up insurance policies.
The amount shall be reduced to € 8.49 to the following categories:
patients with chronic sicknesses
victims of accidents at work or sickness due to the working environment
The following patients are exempted from paying this sum:
women who are more than 5 months pregnant
Victims of accidents (at work or due to working environment) who are incapacitated by more than 2/3
Infants less than 30 days old
Minors who are victims of sexual violence
Complémentaire Santé Solidaire (Free Health Cover)
Since November 2019, the complementary solidarity health cover (CSS) allows people with low incomes to obtain free health cover for their top-up insurance in exchange for an Euro a day. Despite their eligibility, many do not use this state aid.
From 1st January 2022, this will be granted automatically to new beneficiaries of the RSA (Active Solidarity Income). They will have the right to oppose this benefit when applying for the RSA.
Procedures will be further simplified from 1st April 2022 for new beneficiaries of the ASPA (solidarity allowance for the elderly) who will be notified of their eligibility by email. However, they have the possibility of opposing the benefit of this right when applying for RSA. The procedures will also be simplified from April 1, 2022 for new beneficiaries of the solidarity allowance for the elderly (Aspa) who will be notified by mail of their eligibility for this aid.
Free contraceptives for Women Under 25
From 1st January, contraception measures like pills and fitting of IUDs are free for all women under 25 (previously under 18). This measure concerns 3 million French women. Some contraceptive devices, however, are not included (condoms, vaginal rings, patches, and 3rd and 4th generation pills).
Sale of pharmaceutical products per unit
Pharmacies are now obliged to sell specific number of pills in a bid to reduce waste.
Important Changes to Housing
Owner, tenant or landlord… several rules have changed since 1st January relating to property loans, the new energy performance diagnostic, housing tax, heating etc.
Tax exemption: the "Affordable Rent" system reviewed and corrected
After 5 years of existence, the "affordable rent" scheme has been remodelled from January 2022 in order to increase the number of affordable housing. Under this scheme, owners to rent their homes at affordable rents, that is, below the current market rates, whilst benefiting from a tax relief on rental income. Tenants' incomes must not exceed a certain threshold depending on household sizes. The lease is for six or nine years.
A landlord can obtain a tax reduction of 15% if he agrees to rent 15% below market prices, or 35% if he rents 30% below market prices . The tax reduction is between 20% and 65% if the management of the property is entrusted to an agency. To benefit from it, he would have to sign a 6-year agreement with the National Housing Agency (ANAH).
Rent control integrated into classified advertisements
Rent control prohibits landlords from asking tenants for an amount greater than a given amount, which varies depending on neighbourhoods and market prices. It applies to cities of more than 50,000 inhabitants where there is a marked imbalance between supply and demand for housing.
The Elan law of 2018 capped rents only to Paris and Lille until mid 2021. Since then, it was extended to nine cities of Seine-Saint-Denis in the Paris suburbs (Bagnolet, Bobigny, Bondy, Le Pré-Saint-Gervais, Les Lilas, Montreuil, Noisy-le-Sec, Pantin et Romainville) and from last September to Bordeaux, Montpellier and Lyon.
Rental advertisements for such accommodation must mention the « ceiling rent » from 1st January 2022 onwards.
Mortgage duration and debt ratio capped

The High Council for Financial Stability (HCSF) has decided to tighten the rules for property loans as from 1st January. It does not change the « safeguards » put in place for a year, but transforms its simple « recommendations » into a legally binding standard: from now onwards, if banks go out of business, they can be sanctioned by the public authorities.
As a result, the duration of a bank loan for purchasing a property will be limited to 25 years, with only two years deferral permitted particularly for properties which are to be built. The maximum debt ratio will be limited to 35%, including borrower's insurance, as opposed to 33% previously. There is a loophole, however, as banks do not have to comply to 20% of their loans, prioritising those buying a main residence and first-time buyers.
Banks can only derogate from these rules for a limited number (20% of files) of borrowers. This new measures are likely to benefit buyers with a substantial budget and a high standard of living.
French property loans/ mortgages : how does it work. Check out the Government website.
Mandatory valuations for mortgage loans
From now on, a valuation of a property is mandatory for mortgage loans. This would enable banks to decide on the mortgage amount based on an objective valuation of the property instead of basing it on the purchase price.
Energy renovation: mandatory audits for properties with F & G ratings
Under the terms of the recent Climate and Resilience Law, the criteria for Energy Performance Diagnostics have changed.
To encourage work to be carried out in poorly rated accommodation, an audit will be mandatory (first for properties categorised F and G in 2022, then E in 2025 and D in 2034). It will list the adjustments to be made during a sale or rental.
No increase in rent for properties with F and G energy ratings
Rent increases will be prohibited from 2022 for F and G rated properties. These properties can no longer be rented out if improved energy renovations are not completed by 2025 for G rating, by 2028 for F rating and 2034 for E rating.
3 new financial aids for property renovations
Satisfied with the results of the MaPrimeRenov' scheme, two new schemes namely, MaPrimeRenov' Sérénité (previously Habiter Mieux Sérénité for low-income households) and Mon Accompagnateur Renov' (assistance to find accredited companies) will be added and a new entity will be created from 1st January called France Renov'. Its purpose is to assist households wishing to carry out energy renovation work in their homes.
A new loan will also be proposed to finance the renovation works. The France Rénov' network will be present throughout the territory with some 450 offices and is available via the france-renov.gouv.fr website and by telephone at 0808 80 0700.
The grants are calculated according to the income and the ecological gain of the work involved. The average payment of MaPrimeRenov' is currently at € 3,000. For more information, click here.
Ma PrimeRenov' grant criteria have changed
The MaPrimeRénov' aid scale remains unchanged in 2022. However, with an aim to reinforce the renovation of old properties, it is only reserved for properties that are at least 15 years of age.
It is still possible for properties built more than 2 years ago to benefit from this scheme if it concerns replacing an oil burner.
At the same time, several criteria have been relaxed. The minimum duration of housing occupancy has increased from 6 to 8 months during the year. In addition, the owner seeking MaPrimeRénov' aid for work prior to moving in now has 1 year to make it his main residence, as against 6 months in the past.
More information in English here.
Extension of Eco PTZ (0% Eco loan)
"The Eco-PTZ" has been extended to end 2023. The 2022 finance law has raised the ceiling for this loan from €30,000 to € 50,000. The repayment period is also extended to 20 years if necessary, against 15.
Gas heating banned in new homes
Initially planned for July 2021, the ban on gas heating in new homes is effective from 1st January as per the new environmental regulation known as « RE2020 ». However, this ban will only apply to collective housing from January 2025 onwards.
Certain alternative gas boilers will remain authorised. Hybrid solutions such as hybrid gas heat pumps (coupled with thermal solar panels if required) will be able to pass the greenhouse gas emission thresholds if they are efficient.
Planning Permission moves online
From 1st January planning permission applications can be submitted online. The request has been simplified and is free of charge. However, municipalities of more than 3,500 inhabitants will have to ensure that hard copies remain applicable alongside the new system.
New environmental building regulations « RE2020 »
As from 1st January, the RT2012 environmental regulations have been replaced by "RE2020″. It strengthens requirements in terms of energy performance, summer comfort and introduces requirements relating to the carbon impact of construction.
The new norms are now imposed for planning permission applications for new housing projects. Offices and educational buildings will follow on 1st July 2022, then in January 2023, for all types of buildings concerning buildings of less than 50 m2 and extensions of less than 150 m2.
Leases: electronic signatures for guarantees
It is now possible for guarantors of a rental property to sign electronically. This reduces the time it takes to sign a lease.
Syndic (co-owners association) changes for flat owners
From 1st January, property management co-owners associations will have to provide flat owners with a standardised information sheet on the prices and services they offer.
Changes to the status between a professional and a non-professional rental company
In the past landlords had the freedom of choosing between the LMP (professional furnished rental company) or the LMNP (non-professional furnished rental company).
From now on, from the moment a landlord earns more than €23,000 and if it is his main source of income, he will be automatically considered as a professional and switches to the LMP status.
This has tax consequences, because the LMP regime involves the payment of social security contributions. Luckily, it also has tax advantages such as charging the deficit to the overall income, the exemption of capital gains, etc. To obtain the LMP status, the landlord must rent accommodation with an appropriate amount of furniture and equipment.
Heating: oil burners banned from 1st July and new norms
New environmental standards, aimed at limiting greenhouse gas emissions from heating equipment, will de facto exclude the installation of oil burners, in order to favour less polluting solutions.
New heating systems must comply with a level of greenhouse gas emissions of less than 300 gCO2eq /kWh PCI (300 grams of CO2 emissions per kilowatt/hour) which is a prohibitive standard for boilers running on pure fuel oil or coal.
On the other hand, owners of existing oil or coal-fired boilers will be able to continue to use and maintain them, or even repair them, in order to maintain their efficiency.
Important pro-environment measures
Anti-waste law
The anti-waste law (loi anti-gaspillage) aims at removing single-use plastics by 2040. After the official removal of plastic drinking straws, plastic cotton buds and polystyrene boxes for takeaway food a year ago, the hunt for single-use plastics continues. As a result, a series of measures came into force on 1st January. The aim is to reduce daily waste, considered by the Minister Barbara Pompili as an "ecological and social aberration".
Plastic envelopes which cover advertisements, home-delivery newspapers and magazines will also be banned. The same goes for "non-biodegradable" tea bags and plastic toys given with children's menus in fast food restaurants.
Less plastics
Single-use plastics around some 30 fresh fruits and vegetables under 1.5 kg are now banned.
A period up to 6 months to dispose of their current stocks is tolerated. This ban does not concern processed fruits and vegetables (cut, peeled etc.).
Non-biodegradable tags on fruits and vegetables are also banned. Manufacturers must mention the presence of any endocrine disruptors in their food or cosmetic products on their websites.
Less plastic water bottles
In order to reduce the use of plastic bottles, establishments open to the public (more than 301 people) are required to install drinking water fountains to the public. Schools, universities, shopping malls and large offices are implicated.
Free drinking water in bars and restaurants
They are obliged to clearly mention the availability of free drinking water either in their menus or on a display panel. They must provide cold water or water at room temperature to their customers.
Reuse of unsold goods
Companies will no longer be able to landfill or incinerate clothing, hygiene products, childcare products, school books, batteries, electronic products (which also include food preservation and cooking equipment), school stationery supplies and furniture that have not been sold. The aim is to reuse them as much as possible or recycle them.
Companies must now donate their unsold products to associations or recycle them. A precise list of articles shall be issued through a Decree.
Turnover share for unsold products has fallen significantly. In 2019, its market value was more than 9 billion Euros, according to a study by Ademe.
However, 15% are still being destroyed, thus creating up to 20 times more greenhouse gas emissions than if they were reused, according to the Ministry of Ecological Transition. The entire industrial sector will have to rethink the management of its stocks in order to reduce overproduction. In case of non-compliance, fines shall be levied.

Recovery of specific waste

From 1st January, individuals can get rid of their used furniture and dangerous products, such as paints and glues, by directly returning them to shops which are obliged to accept them.
Sorting rules and data consumption
The "Triman" logo will be displayed on all packaging to indicate that the waste is subject to a sorting rule. Companies will also be obliged to clearly inform individuals on how to dispose of them (terminals, return to stores, yellow bins, etc.).
Internet service providers and mobile operators will have to inform their customers each month on the data consumed and its equivalent in greenhouse gas emissions. The idea is to make people understand the impact of digital media on the environment. However, some professionals in the tech industry are highlighting the complexity of converting gigabytes to CO2 and criticizing the measure as being anti-productive.
Financial boost to encourage repair
We are still waiting for the Government to fund the repair of everyday goods, as mentioned in the anti-waste law. This financial boost, expected in the second semester, should make it possible to lower the cost of repairs that will be carried out in a labelled network, eg. the repair of electrical and electronic equipment such as smartphones and computers.
The budget for the repair of electrical and electronic devices is expected at 20 million in 2022 and up to 102 million Euros in 2027. However, environmental associations consider this measure as being "far from sufficient to effectively lower consumers' repair bills.
A new European regulation for organic production

The measures, applicable from 1st January, are aimed at increasing the well being of animals, by banning mutilations for example.
Products such as rabbits, deer, essential oils, salt, etc. may be included in the organic label. New categories of seeds are available to farmers.
The regulation also includes new rules concerning the use of flavourings and additives, as well as their imports.
Important changes relating to Cars
Increased penalties (« malus ») on new, polluting cars
Extra charges (malus) for polluting cars are enforced from 1st January for car registrations. CO2 emission penalties will be lowered from 133g/km to 128g/km.
An additional tax is applied to heavy vehicles weighing more than 1.8 tonnes. This penalty will only be applied to new vehicles. Electric cars, wheelchair-friendly cars, minibuses and people-carriers for large families are exempted.
The maximum penalty is € 40,000 in 2002 for cars that pollute the most and weigh more than 1.8 tonnes (€10 per kg) which equals to 224 gm of C02 emissions per kilometre. It was € 30,000 in 2021 and will go up to € 40,000 in 2023. The amount of this penalty cannot exceed 50% of the value of the car (VAT included).
Rise in tolls to recover losses during lockdowns
From 1st February, tolls will rise by 2% on the average. Did you know that tolls were introduced in France as a way of paying for building the motorways (autoroutes)? It was supposed to have been a temporary measure!
Companies operating the tolls justify this rise by the need to compensate for salary increases and the loss of income during the Covid-19 lockdowns.
CritAir rules tightened for Paris and Lyon
Driving to Paris and Lyon will be difficult for CritAir3 cars and above from 1st July. Crit'Air3 applies mainly to diesel cars bought before 2010 and petrol cars before 2006. For more information on these CritAir stickers, click here.
New tyre law fines enforced from November 2021
Every year from 1st November to 31st March, cars need to be equipped with special winter tyres or chains in certain mountainous areas of France. Fines will be levied on those who do not follow the new regulations. For more information, check out this link.
Radars and more privately operated radar cars
The Government plans on making sure that the 4,500 existing radars will be made operational after repairing the many that were vandalised by the « Gilet Jaunes » demonstrations. A fleet of privately operated radar cars will also roam on French road for at least 7 hours a day. There should be about 400 by end 2022 extended across all of France.
Automated speed monitors on all new cars from July
All new cars bought from July onwards will have a GPS linked speed limiter fitted to get speed limit information. The limiter will have the default "on" setting which can be turned off when the driver starts the motor.
How does it work? The camera in the car will read the speed signs on the road. The speed limit is cross-referenced with the GPS system in the car in order to track its exact position. If over the speed limit, the driver will be alerted (visual and audio). The accelerator will slow and the peddle will start to vibrate. Read more in English here.
Government aid for purchases of electric cars and hybrids extended
The Government has accepted to extend the €6,000 bonus for buying an electric car until end June 2022. From July the grant will be reduced to € 5,000. Cars costing more than € 60,000 will not be included. As a result, Tesla has reduced its Model 3 car to below this ceiling.
Buyers of plug-in hybrids can still claim their €1,000 or €2,000 bonus, depending on their income.
Conversion bonus extended
The prime à la conversion (conversion bonus) has been tightened as they are now only available for people who buy cars with CO2 ratings of 127g of CO2 per 100km, as opposed to 132g of CO2 per 100km last year.
Legal Guarantee of Conformity (garantie légale de conformité)
Buyers of second hand cars are better protected this year. This means that if you buy a second-hand car from a dealership or garage, the legal guarantee is extended from 6 months to a year. The guarantee has also changed in the sense that if you complain of a fault in the car, it is now the company's legal responsibility to prove that the fault was not present during the sale.
Moreover, for car repairs, the legal guarantee has been extended to 6 months.
Important changes to assist the Youth
Scholarships for Secondary and High School Students
Since 2019, applications for annual scholarships for secondary school students are automatically reviewed each year without requesting for them.
From this year's academic year, if you have declared a child enrolled in middle or high school, you will be automatically informed if your child can get a scholarship based on your social income criteria.
Commitment income for young people
The creation of a "commitment income for young people" will come into force on 1st March 2022.
People under 26, who are unemployed or in training, will benefit from a € 500 allowance in return for 15 to 20 hours of training or support per week, over a period of 6 to 12 months.
Pass'sport extended
The Pass'sport package offering a € 50 discount for memberships in a sports club for children from disadvantaged families has been extended for 2022.
Previously aimed at those under 18, is now applicable to young people up to 30 years, as well as disabled beneficiaries of the AAH allowance.
Pass Culture extended
Le « Pass culture » allows for children between 15 to 17 years to get preferential discounts for movie tickets, exhibitions, musical instruments etc.
This measure has been extended to 2022. Those aged 15 shall receive € 20, whereas those aged 16 and 17 will receive € 30.
Increase of Scholarship Grants
In view of combating social insecurity, scholarship grants based on social income criteria will be increased by 1%.
Apprenticeship/ Professional Contract + Study Grant Extended
The exceptional apprenticeship/professional contract + study grant (aide exceptionnelle à l'alternance) applicable to people under 30 years will be extended until June 2022. For more details, click here.
Civic service reinforced
Grants will be extended to at least 200,000 young people on civic service missions in 2022. The priority themes of these new missions are: fight against the Covid-19 epidemic, promote ecological transitions, promote solidarity between generations, assist in the success of all students etc.
Various important changes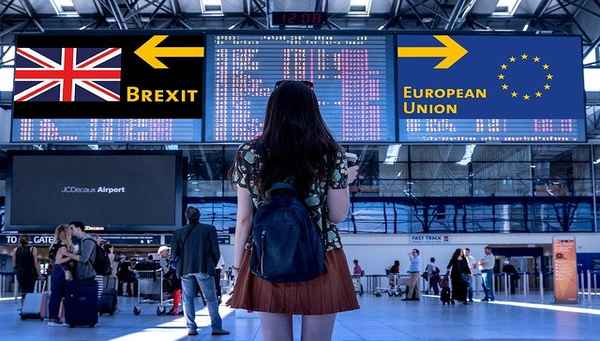 France is the second European country after Spain in terms of British residents. In 2020, the French statistical body, INSEE, counted 136,000 Britons in France. Between October 2020 and September 2021 French Prefectures received 163,653 requests for WA Residency cards. We do know that Prefectures were swamped with more requests last October which ultimately led the Government to extend the request period until 1st January 2022.
Withdrawal Agreement Residency Cards become Obligatory
These residency cards are now obligatory for most Britons living in France and can be checked for many daily formalities.
Britons residing in France before 2021 fall under the Withdrawal Agreement. Via this residency card, Britons can reside in their European country of residence for up to 10 or 5 years as of 31st December 2020.
The 10-year cards are issued to those living in France for over 5 years, whereas the 5-year cards are issued to those residing in France for less than 5 years. Their renewal is not automatic. As of 1st January, Britons shall no longer have free movement within the European Union and visits to other European countries must not exceed 3 months.
Although it is no longer possible to undertake online requests for WA cards as of 5th October 2021, it is still possible to send your dossier directly to your Prefecture.
Britons wishing to stay in France beyond 3 months must request for a long-stay visa or a visa cum work permit for non-Europeans.
Brexit: Termination of ".eu" websites in the UK

As a consequence of Brexit, the association in charge of ".eu" extension websites have removed some 50,000 websites belonging to British citizens and companies who used this extension. These websites are now on sale.
A new two-Euro coin is available from 1st January. Its design features a number of symbols representing France: the oak and olive trees symbolise strength and wisdom. More information here.
President Macron says that the Government will priori­tise economic relaunch after the pandemic, Europe's 'power' and ability to set its own agenda on technology, the military, culture and values – and how to foster people's sense of pride in belonging to Europe. Also on the agenda will be reforms to the Schengen area.
A total of nearly 400 events planned in France and the EU will punctuate the Presidency: political meetings, a cultural programme and citizen events In order to make sure the French Presidency reaches citizens, the events will be held throughout the national territory and abroad.
Increase in cost of stamps
As of 1st January 2022, the price of stamps has increased by 4.7%. According to La Poste, they justify this increase by the decrease in the volume of mail. Online purchases have been reduced by 3%.
Useful info: You can still use stamps from previous years if they do not have a value marked on them like ordinary red or green stamps.
| Type of postage | New price |
| --- | --- |
| Timbre vert (2 day delivery in mainland France) | €1.16 |
| Timbre rouge (priority with 24 hrs) | € 1.43 |
| Ecopli (delivery within 4 days) | € 1.14 (+7.5%) |
| Tracking sticker | € 0.50 |
| International postage < 20g | € 1.65 (10 %) |
| Colissimo parcels | + 1.6 % |
| Packages < 250 g | unchanged |
Money withdrawals at tobacconists
It may soon be possible to withdraw money at a tobacconist (« tabac »). ATMS will be installed in a few tobacconists by May. If successful, all tobacconists will be able to install them.
Additional grants will be given by the Government to combat violence to women and women prostitution.
The Prime Minister's Cabinet has promised an additional 1,000 new accommodation, some 5,000 telephone lines for "serious dangerous situations" and the creation of an awareness week promoting gender equality in schools.
By end 2022, there will be 9,000 accommodation reserved for women who are victims of violence.
According to the Ministry of Interior's statistics, 125 victims were killed by their partners in 2020 as against 173 in 2019. Most of them are women (102 in 2020 against 146 in 2019).
Legal guarantee of conformity for digital products
From this year onwards, this legal guarantee is also applicable to digital products. In this manner, it is possible to make a claim for purchases of an online video game, using a video-on-demand (VOD) service or subscribing to a digital channel, for example.
Passport and Identity Card Renewals
From the first half of 2022, the Government will warn French nationals of the expiry of their passport 6 months before the date by text message. Its aim is to allow them to anticipate their renewal. This measure shall also be extended to the renewal of French identity cards at a later stage.
For urgent renewal of your French passport: click here. (Article in French).
Change of address on car registration certificate & election centre
Since end 2021, if you change your address on your car registration document, also known as the Carte Grise, you will receive an automatic email reminding you not to forget to change your address of your election centre at your new Town Hall.
Administrative procedures to be simplified
Some administrative procedures will soon be simplified, such as the automatic eligibility of the energy cheque, public aid for energy renovations, Ma Prime Rénov, from the National Housing Agency (Anah ).
On 4th January, the National Assembly adopted the "3DS". If the text is definitively adopted between Senators and Deputies, its effects will be felt in the daily lives of French people in the coming weeks.
Article 50 allows the various administrative offices to easily exchange data in order to inform citizens of their rights or to automatically grant social benefits.
Inheritance documents to be transmitted electronically
Like donations, inheritance documents must be transmitted electronically to the Government tax website between 2022 and 2024.
Sources
Photos: all under Creative Commons licence
https://www.notretemps.com/retraite/ma-pension/aspa-ex-minimum-vieillesse-c-est-combien-en-2022-19591
https://amp-leparticulier.lefigaro.fr/jcms/c_121045/dependance/aspa-le-montant-du-minimum-vieillesse-en-2022-et-sa-recuperation-sur-la-succession-20220117
https://www.moneyvox.fr/actu/86833/smic-retraite-frais-bancaire-timbre-ce-qui-change-pour-votre-budget-au-1er-janvier-2022
https://www.moneyvox.fr/placement/actualites/86912/livret-a-assurance-vie-per-3-changements-annonces-pour-votre-epargne-en-2022
https://www.moneyvox.fr/credit/actualites/86862/taux-de-interet-legal-2022-un-leger-rebond-au-1er-janvier
https://www.moneyvox.fr/placement/actualites/86819/epargne-voici-le-seul-livret-qui-vous-protegera-de-inflation-en-2022
https://www.moneyvox.fr/impot/actualites/86926/impots-2022-credit-impot-immediat-taxe-fonciere-salee-et-ultime-taxe-habitation
https://www.service-public.fr/particuliers/actualites/A15192
https://www.connexionfrance.com/French-news/Tax-homes-cars-19-changes-in-France-for-residents-in-January-2022
https://www.dossierfamilial.com/archive-ops-partenaires/tout-sur-la-complementaire-sante-solidaire-898220
https://www.moneyvox.fr/immobilier/actualites/86888/logement-et-immobilier-ce-qui-change-en-2022
https://www.moneyvox.fr/immobilier/actualites/86960/toutes-les-aides-possibles-pour-renover-votre-logement-en-2022
https://edito.seloger.com/actualites/france/immobilier-change-2022-article-12977.html
https://www.letelegramme.fr/_amp/635/12900635.php
https://www.service-public.fr/particuliers/actualites/A14253?lang=en
https://www.lesechos.fr/politique-societe/societe/plastique-vetements-recyclage-tout-ce-qui-change-en-2022-pour-lutter-contre-le-gaspillage-1375564
https://www.economie.gouv.fr/particuliers/bonus-ecologique
https://www.economie.gouv.fr/particuliers/prime-conversion
https://www.lesechos.fr/politique-societe/societe/smic-retraites-emballages-plastiques-ce-qui-change-au-1er-janvier-2022-1375699
https://www.dossierfamilial.com/famille/enfant/etudes/bourses-etudiantes-du-crous-sur-criteres-sociaux-nouveaux-montants-et-plafonds-894998
https://www.la-croix.com/Sciences-et-ethique/Brexit-fin-sites-Britanniques-2022-01-10-1201194083
https://www.economie.gouv.fr/particuliers/changement-2022-particuliers
https://www.dossierfamilial.com/amp/actualites/vie-pratique/pensions-alimentaires-bourses-certaines-demarches-administratives-bientot-simplifiees-901637
https://www.dossierfamilial.com/amp/actualites/vie-pratique/pensions-alimentaires-bourses-certaines-demarches-administratives-bientot-simplifiees-901637